One site, all devices served
One site, all devices served
The number of mobile and tablet visitors was increasing year on year and these devices were missing out on news content and ticket sales on the mobile specific site.
The solution was to implement a responsive site on the Drupal stack, using Zurb Foundation. Results are a single site to update with latest events, news and to buy tickets from. The administration of the site has now also been streamlined as the content is updated in one place and then the system takes care of how it is displayed to desktop, tablet and mobile devices.
Benefits have been realised in areas such as SEO, user experience, page speed and easier administration due to the responsive reskin.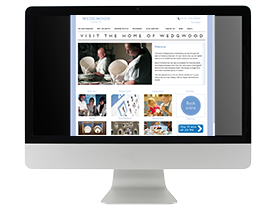 Concept date:
Tuesday, February 21, 2012 - 12:15
Technologies:
Application: