Barber Shop Webcam
Barber Shop Webcam
Mehmets barbers in Maybank has been a long standing client for Neway.  In the January of 2013 - we started to investigate ways in which Mehmets customers could be kept informed of how busy the barber shop was.  Some customers phoned to ask about the wait - others simply looked in through the window and kept on walking if busy.  There had to be a better way.  
Queue watch was born.  We had tried streaming video out through the likes of Justin TV etc. - but the buffering was no good for people on the move viewing on their mobile phone.  We also had to ensure that people's privacy was respected - so we ensure that people's faces cannot be recognised.
After a strong year of performance and website traffic to die for, Mehmet decided to install a second camera - so customers could plainly see how many staff were working to gauge better their wait time.  
The next stage has been for Mehmet to accept appointments - so, if the queue is too long for your lunch break - book a premium appointment slot at a time that suits.
Do you have a barbershop that could benefit from a shop window that is worldwide?  Read more on our dedicated site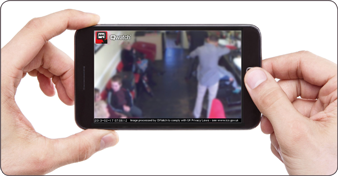 Concept date:
Monday, January 7, 2013 - 13:45
Application:
How we helped: